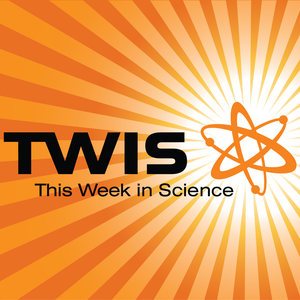 What is in the This Week in Science Podcast?
Perseverance Has Landed!, Art Rocks, Underwater Glider, AI Exploration, Choose Your Roach, Magnetic Extinctions, COVID-19 Update, Cute Clones, MonkeyVision, Taxes & Democracy, Eat Your Shrooms, Seasonal Change, Moldy Memory, And Much More…
Become a Patron!
Check out the full episode of our science podcast on YouTube. You can do that here.
And, remember that you can find us on all the podcast directories. If you are looking for science podcasts on Spotify, we are there! Science podcasts on Google? We are there! You're looking for science podcasts on iTunes, science podcasts on Apple? We are there, too! Just look for This Week in Science…
Disclaimer, Disclaimer, Disclaimer!!!
Planet earth is in big trouble
Pandemics,
Global warming induced weather patterns
The lack of sustainable solutions capable of overcoming human laziness
The end is not in sight
But it is a good sight closer than it was just a few years ago
And yes, some humans will work really hard to ensure that changes are made
To keep this planet habitable
Meanwhile… Mars
No it's not ready to live on
But the worse it gets on earth
And the faster we need to come up with solutions to survive here
The better Mars looks…
It won't be for everyone!
But for anyone that does go there's one thing they will need to bring with them
This Week in Science
Coming Up Next…
Let's start with the science news
Perseverence Has Landed!
The Ingenuity helicopter has reported in. And, the mission has begun to send back images, video, and the <a href="https://mars.nasa.gov/news/8870/nasas-mars-perseverance-rover-provide...