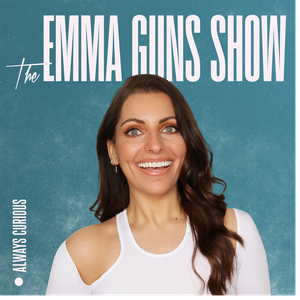 Kelly Barfoot is the founder of Boxxfresh who joins me on the podcast to share her feel-good habits, the strategies she uses and recommends to make sure every day is a good day.
In this episode, Kelly shares:
Why exercise is one of the quickest and easiest things she can do to feel good. How her career as a personal trainer informs the kind of exercises she does depending on how she's feeling.The importance of food, unsurprisingly given her business, on how well she feels.Why entertaining and feeding friends and family makes her feel so good and is something she takes real pride in.The role music plays in her daily life.Why a playlist can be the quickest and easiest way to get into the 'zone' - whatever zone it is you're trying to get into.The importance of meditation, slowing down and being grateful for the day you've had, and much more...
For 20% off your first Boxxfresh order use the code 'EMMAGUNS20'. Terms and conditions apply. Available in the UK only.
To join the closed Facebook group for the podcast click here >> The Emma Guns Show Forum. To follow me on social media >> Twitter | Instagram. See acast.com/privacy for privacy and opt-out information.