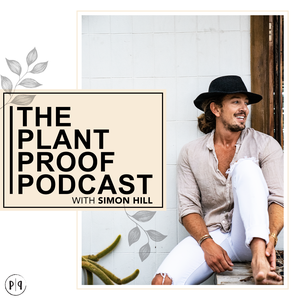 In Episode #123 I sit back down with Dr Alan Desmond to continue our conversation on all things gut health!
Specifically we cover:
•Alan's path to Gastroenterology
•What his role as a Gastroenterologist entails
•The type of gut health problems his patients have (IBD, IBS, colorectal cancer, non-alcoholic fatty liver disease etc)
•Why Alan recommends a Whole Food Plant-Based Diet to his patients
•Learnings from COVID-19
•The EAT-Lancet paper - the importance of this study and how we can use it to inform our food choices
•A recap of some of the important things we need to know about our microbiome
•The happiness effect - how food can affect our mood
•Meat and inflammation in the gut
•Foods we should be eating more of, and less of
•A case study of a friend of mine with Inflammatory Bowel Disease - managing flare-up's, introducing fibre etc.
•The South West Plant Based Diet challenge
•Alan's new book The Plant-Based Diet Revolution
•Gluten and a healthy gut
•and much more
Resources:
Order Alan's new book here
Connect with us on Instagram: @plant_proof and @dr.alandesmond
Order your copy of the The Proof is in the Plants here (Out May 4th)
Get my two week meal plan here
Join me on the Journey Retreats plant-based retreat in April. Book your spot here
Want to support the show?
The single best way you can support the show is by leaving a review on Apple podcast app - it only takes a few minutes and would be much appreciated.
Simon Hill, Nutritionist, Sports Physiotherapist
Creator of Plantproof.com and host of the Plant Proof Podcast
Author of The Proof is in the Plants
Curious about plant-based eating? Try my two week meal plan
Connect with me on Instagram and Twitter