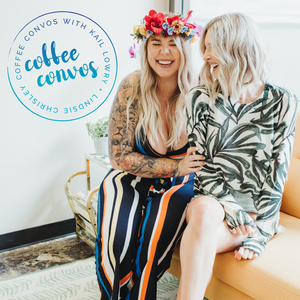 Happy New Year's Eve from Coffee Convos! This week Kail and Lindsie talk about their feelings post holiday season, and how they just weren't that excited about celebrating this year. But they are both looking forward to the new year, and have some thoughts on expectations for 2021. As you may know, Kail and Lindsie are both in the process of building houses, and they answer some questions listeners have been wanting to know. And Kail and Lindsie make a surprising discovery about their interior design preferences! Plus Kail talks about her feelings on Teen Mom being available on Netflix. Have a safe and happy new year, and see you all in 2021!
This episode was sponsored by: Proactive
Have a question you want answered? Want to give Kail and Lindsie a call? Leave them a message at ‪(609)-316-0060‬.
Music by Nathaniel Wyvern.
Licensed under Creative Commons: By Attribution 4.0 License.