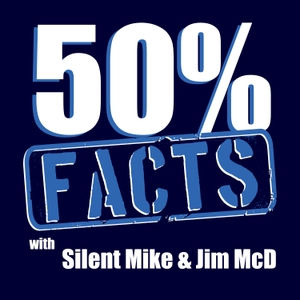 100% Feelings? w/Omar Isuf
04.24.2019 - By 50% Facts
We had some fun with this episode by breaking format and having an extended conversation with our good friend Omar Isuf.
One central theme was effective storytelling in popular culture:
Can't anybody make a movie that's not about a superhero anymore? Why do some stories resonate more than others?
How does a good story cause you to suspend disbelief?
In our next episode, we get down to business and tackle the question "Is it too late to get a huge following on YouTube and social media?"