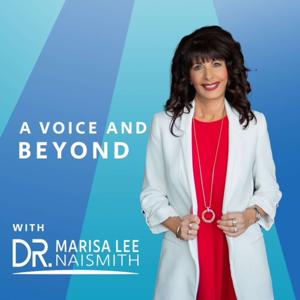 #9. Female, Black and Over 30! Breaking into Nashville with Ashlie Amber
05.02.2021 - By A Voice and Beyond
Today's guest is Ashlie Amber.
Ashlie Amber is a singer, actress and entertainer who is in the midst of an incredible music career as a black recording artist in Nashville, a music culture that historically has not embraced gender equality or diversity. As a child, she discovered the power of music and developed a deep connection to country music. However, as she began to pursue her professional career, she was stereotyped as an artist and was encouraged to sing music styles exclusively associated with black culture. In this episode, Ashlie Amber speaks candidly about her journey in the pursuit of her dream to become the "Beyonce" of country music. She shares with us that success has little to do with vocal ability and that social media, branding, a solid business and marketing plan, and the ability to negotiate contracts are vital for a career in the music industry.
Listen to Ashlie Amber's Music or Visit Ashlie Amber's website
In this episode
01.07 - About Ashlie Amber 04:41 - Realising her love for singing 13:52 - Previous voice training 21:06 - Working onboard a cruise ship 29:46 - Singing Whitney & self-care 33:04 - Meeting Don Ellis Gatlin after a performance 36:06 - Signing Don Ellis Gatlin as her manager 38:30 - Women in country music statistics 43.39 - The music Ashlie Amber has released so far 46.20 - The importance of a good team 49.29 - Dealing with discrimination 55:01 - Make it happen mentality  1:00:10 - Covid's effect on the voice 1:02:29 - Advice for up and coming artists 1:06:15 - Finding Ashlie Amber online
For more go to https://drmarisaleenaismith.com/09
Like this episode? Please leave a review here - even one sentence helps!
Follow me on Instagram.