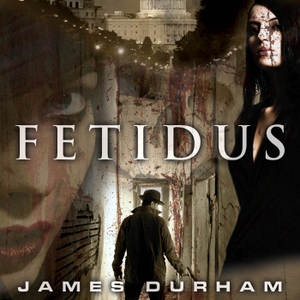 And now the mystery deepens with Episode 5 of FETIDUS: The Damned Heir! The case of Leigh Donner takes on another dimension and clues reveal
themselves with subtle and ominous implications. Please, come inside,
and visit the National Museum of American History as Art Blanchard tries
to decipher the twisted story of a powerful Congressman. Sit down,
relax, close your eyes and please enjoy this episode. Once again I
invite you to share FETIDUS far and wide! After all, it's about making
the world a better place, isn't it? Well, you'll see. Click below to listen to FETIDUS: The Damned Heir - EP05:Episode 5 (Chapters 13-16): 00:00 - Intro music and creditsThis
episode is read by the author and features the following voice talent:
Prebble Q Ramswell, Valerie Durham, Jose de la Mar and Bob Holmcrans.
See CAST page for more details.01:57 - Chapter 13
"Just a wild coincidence?"
Who are these Donners? Art wants to know.10:21 - Chapter 14
"A delicate Pierre Herme pastry in a New Jersey deli."
Plus a cold lump of anger and some damn perfume.22:34 - A public service announcement from The Washington DC Corrections Department

24:37 - Chapter 15
"I rolled a fresh Honduran in my fingers..."
Unproductive thoughts and unanswered questions.29:25 - Chapter 16
"...a long-running chess game with pieces all over..."
Who is the pawn?31:30 - Outro Thanks for listening! If you enjoy this episode, please share it!