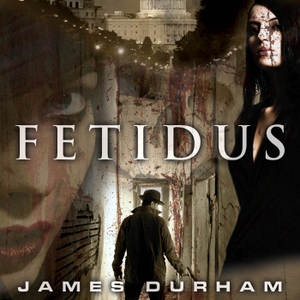 And now for Episode 4 of FETIDUS: The Damned Heir! This one is a wild ride, so join Art Blanchard as he takes an unexpected detour on his way to the National Museum of American History. Yeah, this is what Washington DC is like in 2034. Sorry to disappoint you if you thought DC would be a blissful utopia by then. :) I'm also thrilled to bring you some awesome fan fiction from Anthony O. Miller II, entitled "After the Flesh"! This short story follows some of the events in Episode 4 from a different perspective. After you listen to the episode, make sure to come back and read Anthony's story! And if you enjoy FETIDUS, I invite you to share it! After all, FETIDUS is about making the world a better place, isn't it? Well, you'll see. Click below to listen to FETIDUS: The Damned Heir - EP04:Episode 4 (Chapters 11-12): 00:00 - Intro music and creditsThis
episode is read by the author and features the following voice talent:
Prebble Q Ramswell, Valerie Durham, Jose de la Mar and Liliana Ayende.
See CAST page for more details.01:57 - Chapter 11
"Milla brings some fascinating news..."
Who is Leigh's boyfriend? Really?06:55 - A political advertisement from Mayor Paulina Coronado

08:49 - Chapter 12
"An unexpected detour on the way to the museum."
A normal Sunday morning in the life of Art Blanchard28:30 - Outro Thanks for listening! If you enjoy this episode, please share it!