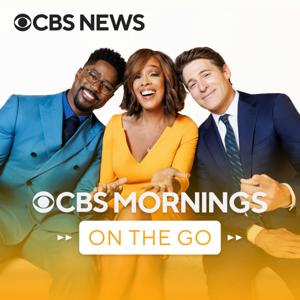 9/19: Final farewell to Queen Elizabeth II. Hurricane Fiona knocks out power to the entire island of Puerto Rico.
09.19.2022 - By CBS Mornings on the Go
The world says a final goodbye to Queen Elizabeth II as she's laid to rest today in Windsor. In Puerto Rico, Hurricane Fiona has caused dangerous flash flooding and mudslides after arriving as a Category 1 storm yesterday. The storm also knocked out power for the entire island, leaving millions in the dark. President Biden addresses his own future in a wide-ranging 60 Minutes interview. The president spoke to Scott Pelley about the pandemic, whether he plans to run again -- and, for the first time publicly, about the FBI's discovery of documents marked classified, at the Mar-a-Lago home of former President Trump.
See Privacy Policy at https://art19.com/privacy and California Privacy Notice at https://art19.com/privacy#do-not-sell-my-info.