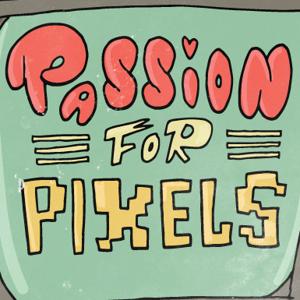 We're hot off the heels of Square Enix' announcement at E3 2015 that they are remaking Final Fantasy VII, and we get into what we expect, hope and dread regarding the new version of one of the most beloved videogames of all time.
How will the Honeybee Inn sequence play in HD, will Cloud still fight a jumping house and ride a dolphin and how will the combat system look? This and much more in this spoiler filled episode of Passion for Pixels (and clunky polygons).
ALL OUR EPISODES ARE AVAILABLE IN ITUNES!
Subscribe to have our latest episode downloaded to your preferred device, and please leave us a review!
Follow Passion for Pixels on Facebook to join the retro gaming discussion!
Have an opinion? Tweet us @passion_pixels or send us an e-mail at [email protected]