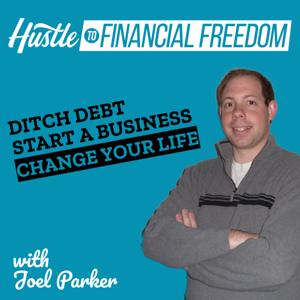 Today we are chatting with Kelsa Dickey.
Kelsa is the Founder and Financial Coach behind Fiscal Fitness Phoenix.
What began as a side hustle for Kelsa over a decade ago has grown into a business that helps hundreds of clients every year gain clarity, purpose and peace of mind with their money.
Four years ago, she decided financial coaches are the key to solving the stress people feel with money so she launched the Financial Coach Academy – a robust training program that teaches future financial coaches how to get great results with their clients.
Timeline:
* 00:43 – Intro
* 01:29 – Kelsa's Journey
* 06:19 – What is financial coaching?
* 07:41 – Your Emotions and Achieving Financial Freedom
* 09:26 – Financial Coaching as a Couple
* 11:03 – The Reality of Financial Coaching
* 14:11 – Knowing You are Ready for Financial Coaching
* 18:35 – Types of Financial Coaches
* 20:49 – What to Expect from Financial Coaching
* 46:27 – Cost of a Financial Coach/Finding a Financial Coach
* 58:09 – Contacting Kelsa
Resources & Links:
* Financial Freedom Community
* Financial Freedom Community Facebook Group
* Stages of Development
* United Way Financial Coaching
* Fiscal Fitness Phoenix