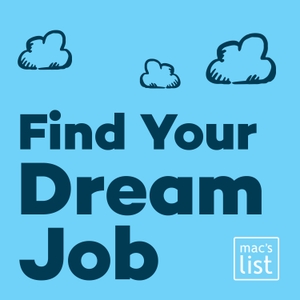 Find Your Dream Job: Insider Tips for Finding Work, Advancing your Career, and Loving Your Job
By Mac Prichard
What's Find Your Dream Job: Insider Tips for Finding Work, Advancing your Career, and Loving Your Job about?
This weekly podcast is a lively and engaging discussion about all things career management. Every week, we'll share insider secrets and job search tips on how to get a great position and have a purposeful career.
Whether you are looking for your first job, or just searching for a better job, this podcast provides you with insider perspective on the best way to get where you want to be.