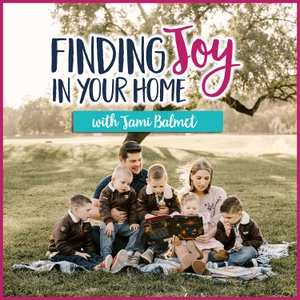 I am SO excited to be kicking off this series on Finding Joy in Your Home. Over the next 12 weeks we are going to dive into this topic and cover some really helpful lessons. I can't wait to dive into. This introductory episode will set us up well for lesson #1 coming next week! Let's dive in.
Listen to the Podcast:
Don't forget to subscribe to the podcast in iTunes.
Right click here and save-as to download this episode to your computer.
Links & Resources:
Sign up for the 2019 Homemaking Ministries Online Conference
Follow me over on Instagram: Instagram.com/jamibalmet
Watch our cute pregnancy announcement here
Sponsor: Get 10% off your website Wix.com/podcast
Sponsor: Get FREE shipping on business cards. Use promo code "Home" – Vistaprint.com