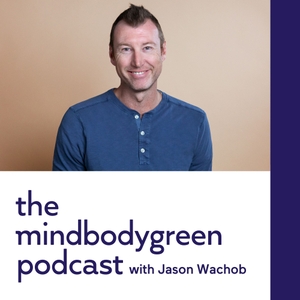 Shefali Tsabary, Ph.D.: "When we're reminded of how impermanent we are, we become humble and realize that we need each other."
Tsabary, a clinical psychologist and New York Times bestselling author, joins mbg co-CEO, Jason Wachob, to discuss how to find opportunities in any crisis you come across, plus:
*The difference between happiness and joy*
*How to build a true connection with your child*
*How to help kids deal with anxiety*
*How to break free of institutions and tap into consciousness*
*How to reclaim your natural superpowers*
To learn more about our grass-fed collagen+ in chocolate, visit mindbodygreen.com/choco35.
Enjoy this episode! Whether it's an article or podcast, we want to know what we can do to help here at mindbodygreen. Let us know at: [email protected] Also be sure to check out Tsabary's book, Superpowered: Transform Anxiety into Courage, Confidence, and Resilience, which you can find at https://getsuperpowered.com.