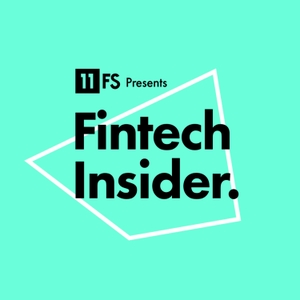 Fintech Insider Podcast by 11:FS
By 11:FS
What's Fintech Insider Podcast by 11:FS about?
Fintech Insider, hosted by David M. Brear, Jason Bates, Chris Skinner and Simon Taylor, is a tri-weekly podcast dedicated to all things fintech, banking and financial services. David, Jason, Simon and Chris are joined weekly by a range of fantastic guests discuss the latest news, developments, and trends within the industry.
On Fintech Insider Insights, they speak to subject matter experts for deep dives on APIs, AI, digital banking, and all other areas disrupting our industry. FinTech Insider Interviews brings you one-on-one interviews with the thought leaders and innovators transforming financial services. Fintech Insider News show sees our hosts and guests try to make sense of the top stories from the industry in the last week
Whether you're a fintech expert or you're just keen to know more, then this is the podcast for you!