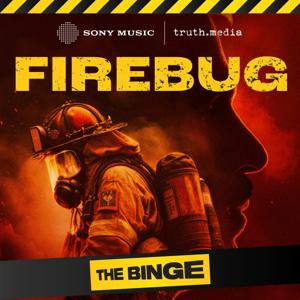 What's Firebug about?
For ten years, a serial arsonist terrorized Southern California, burning down businesses in broad daylight. Four people were murdered. Then, a manuscript for a novel led investigators to the last person they would have ever suspected.
Firebug is part of The Binge - a new channel on apple podcasts. Subscribe to The Binge to unlock all episodes of this show, ad-free, right now.
Your subscription also unlocks the entire network of podcasts on The Binge with a brand new story dropping every month - that's all episodes, all at once, all ad-free.
Click 'try free' at the top of the Firebug show page on Apple Podcasts to start your free trial or visit GetTheBinge.com to get access wherever you get your podcasts.