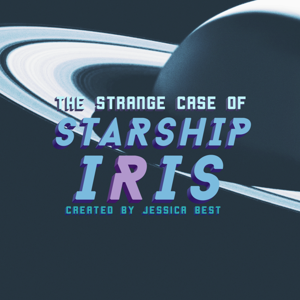 Summary: Family, food, and the feeling of being way over your head.Content warnings: food mention, alcohol mention, tense familial situationsTranscript: https://www.procyonpodcastnetwork.com/post/starship-iris-2-6This episode features:
Chant Wu as Mei Li
Leslie Gideon as Isidore Jones
Fin Truant as Oakley Cannon Brown
Rae Tay as JuniperNate Dufort as Max Gavins
Aaron Catano-Saez as Julio
Ella Womerslay as E.L.L.A.Jackie Andrews as RJ McCabe
Sean Rohani as Eejjhgreb
Rukhmani Desai as Sana Tripathi
Brittony LeFever as KrejjhJamie Price as Brian JeeterIshani Kanetkar as Arkady Patel
And Cindy Chu as Violet Liu
Written by Jessica Best
Directed by Rachel Kellum
Sound design, mixing, and editing by Hannah Cross and Erin Baumann
Opening credits music is "Fear for the Storm," written by Jessica Best and S.E. Winters and performed by Chiron Star with Erin Baumann on vocals, harmonies arranged by Jamie Price. Ending credits music is "Rocket Science" by David Devereux of Tin Can Audio.