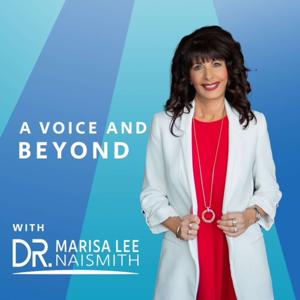 #8. Five Key Steps for Turning Your Goal into a Reality
04.25.2021 - By A Voice and Beyond
Nothing in life is easy, or so we believe! Often we set goals and we fail, not because our goals are unrealistic, but we don't have a plan for how we are going to achieve them. Whether you're quitting a bad habit or picking up a healthier one, wanting to find a pathway to a better version of you, it is important that as you set about chasing those goals, you have a strategy. In this episode, we are going to get to the core of why you're having trouble implementing your goals and we share the five key steps that will help you achieve anything you desire by understanding the process of goal setting.
In this episode 01:42 - Setting Goals on January 1st 03:26 - How I set my goals 05:40 - Achieving your goals 06:38 - The facts about goal setting 07:58 - Traps to avoid 09:23 - Start now (step one) 14:18 - Focus (step two) 19:16 - Competency (step three) 23:25 - Working in steps (step four) 29:27 - Check in regularly (step five) 31:26 - Overall conclusion 32:34 - Glo Atanmo's Story
For more go to https://drmarisaleenaismith.com/08
Like this episode? Please leave a review here - even one sentence helps!
Follow me on Instagram.