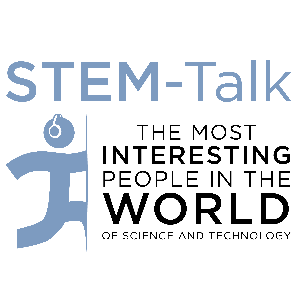 Episode 58: Flora Hammond discusses traumatic brain injuries and how treatments are evolving
02.27.2018 - By STEM-Talk
Today's episode features one of the nation's leading physicians and researchers who has spent years studying and treating traumatic brain injuries.
Dr. Flora Hammond is a professor and chair of the Department of Physical Medicine and Rehabilitation at Indiana University School of Medicine. She also is the Chief of Medical Affairs and Medical Director at the Rehabilitation Hospital of Indiana. She has been a project director for the Traumatic Brain Injury Model System since 1998.
Shortly before we conducted this interview with Dr. Hammond, she and a team of physicians and scientists at Indiana University received a $2.1 million grant to continue research into people who suffer traumatic brain injuries and how these injuries affect the lives of patients as well as their families.
Dr. Hammond is a Pensacola, Florida, native who graduated from the Tulane University School of Medicine in 1990 and completed her residency in Physical Medicine and Rehabilitation at the Baylor College of Medicine in Houston. She also completed a brain injury medicine fellowship at Wayne State University School of Medicine in Detroit. Her research in the area of brain injury includes studying the prediction of outcome, aging with brain injury, causes of and treatments for irritability, and quality of relationships.
In 2016 she received the Robert L. Moody Prize, which is the nation's highest honor reserved for individuals who had made exceptional and sustained contributions to the lives of individuals with brain injuries.
Prior to the 2016 Robert L. Moody Prize, Dr. Hammond received local and national awards for her teaching, clinical care and research, including the 2001 Association of Academic Physiatrists Young Academician Award, the 2011 Brain Injury Association of America William Caveness Award, and the 2013 Baylor College of Medicine Distinguished Alumnus Award.
In 2011, 2012, and 2013, Dr. Hammond led the Galveston Brain Injury Conferences which focused on changing the view of brain injury as an incident with limited short-term treatment to a chronic condition that must be proactively managed over the course of life.
She co-chairs the American Congress of Rehabilitation Medicine Chronic Brain Injury Task Force, and serves on Journal of Head Trauma Rehabilitation editorial board. She has authored more than 140 peer-reviewed publications.
Links:
Flora Hamond faculty profile:
https://medicine.iu.edu/faculty/20302/hammond-flora/
"Potential Impact of Amantadine on Aggression" paper
https://www.ncbi.nlm.nih.gov/pubmed/28891908