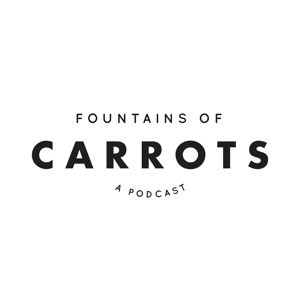 Today on the show we're thrilled to have Amanda Vernon as our guest. Amanda Vernon is a full-time recording artist and author who shares the joy of knowing Christ through testimony and song. She has shared her music and message across the U.S. and in six foreign countries. Amanda co-authored the memoir When God Wrecks Your Romance: Orthodox Faith, Unorthodox Story with her childhood friend, Holy Cross priest, Fr. Matt Fase, CSC. Originally from the Midwest, Amanda resides in Phoenix, AZ with her husband and their four young children.
In this episode we talked about how Amanda's father shared his love for music with her and how that connection paved the way for her career as a musician. We also had to ask about the story behind the book she co-wrote with Fr. Matt Fase and the challenge of discerning complicated and serious things like our vocations. It was positively providential that we ended up talking about Anne of Green Gables, too, because you know how we feel about Anne Shirley!
So grab a cup of tea and enjoy this beautiful conversation!
And we're going to be giving away a copy of Amanda's book in our podcast Facebook group so stay tuned! When God Wrecks Your Romance, is a co-authored memoir written by a newly ordained priest and a young married mother of four children. It's the story of two kids who fell for each other as teens, and, spoiler alert, ultimately did not end up together. It's pretty much the opposite of a quaint and dreamy Hollywood ending. Yet, it most certainly is a happily ever after.
Sponsor
Today's episode is sponsored by House of Joppa, a Catholic gift shop that exists to share the beauty of our Catholic faith in our homes through a variety of home decor pieces, Catholic art, Saint candles, statues, paper goods and beautifully crafted jewelry.  
Why House of Joppa?
"What's in a name?" as Shakespeare so famously asked.  House of Joppa is rooted in scripture.
Acts 9:36-42 tells the story of a faithful disciple named Tabitha from Joppa who was known for her good works and helping the poor.  In a few short verses, Scripture tells us the miraculous story of how Tabitha died and was raised to life again by St. Peter.  The story spread throughout the region and "many believed in the Lord."  
House of Joppa is designed to inspire you to live your faith boldly in a world in such desperate need of beauty and that by doing so, many will come to believe in our Lord!
About Our Products
Every House of Joppa product is curated from artisans throughout the world, many of whom share our Catholic faith. They make wonderful gifts for special occasions or to simply raise the spirits of a friend who needs a litt...