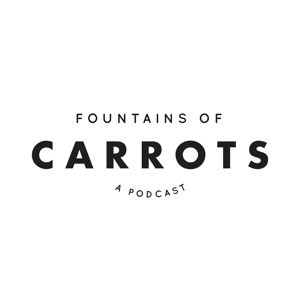 Welcome to our FIRST EVER live recording of the podcast!
That's right, Haley and Christy–usually separated by a few thousand miles–were together in the flesh at the FoC Raspberry Cordial Catholic Literary Gathering and we recorded with an audience with dear friend and fellow Anne-phile, Meg Hunter-Kilmer.
For those of you who couldn't be there with us in early November, we wanted to let you in on some of the fun! The three of us have a great time answering questions from the audience about L.M. Montgomery's beautiful books including what makes someone a kindred spirit, whether Diana will have a mid-life crisis, if we'd be friends with Philippa Gordon or Jane Andrews in real life, and so much more!
Things we talked about:
(Links to Amazon are affiliate links)
The Anne of Green Gables series
Patreon!
Do you love FoC and want to help us keep doing what we're doing (and more!)? Well, we have just the thing for you! You can become a patron over at Patreon and get fabulous perks while supporting your friendly neighborhood podcasters.
Head on over to support the podcast as a patron (it's only $5/month–cost of a cup of coffee!) to get:
* Monthly special episodes available exclusively to patrons (we call it Fountains of Carrots After Dark)* Access to the patron-only Slack community for conversation and fun* A Fountains of Carrots sticker mailed to you* Access to the Advent Book Club
Speaking of…you have just enough time to track down a copy of The Reed of God, our Advent read. We love this beautiful book by Caryll Houselander. We'll be offering daily reflections and study questions via email each day of Advent for our patrons and discussion in our patron Slack community. (We also have a 25% off discount code from Ave Maria Press for patrons to order their copies of the book! ) Sign up to become a patron today!
Come hang out with us!
Haven't joined in on the fun with 4,500+ other FoC listeners in our facebook group? It's your direct line to some fantastic folks who also care about faith, culture, books, and whatever our current masterpiece theatre craze might be! Join in with the link below.
* The Fountains of Carrots Raspberry Cordial Social Club on Facebook (our Facebook group)* Connect with Haley on Facebook, Twitter, Instagram, and her blog* Connect with Christy on Facebook, Instagram, and her blog
You can listen to us on iTunes, and we'd love a quick rating or review. If you have an android device we're also on Stitcher. And as always, you can find all links, show notes, upcoming guests, and listen to all episodes at Fountains of Carrots.com.