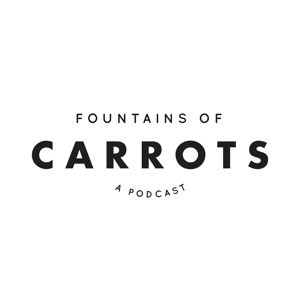 Leah Libresco Sargeant is one of our favorite Catholic voices. She is wise, insightful, and unfailingly kind. Leah is wife to Alex, mum to the lovely young Beatrice, author of Arriving at Amen and Building the Benedict Option, and contributing editor of Plough Quarterly–one of the finest Christian publications available these days.
In this episode we talked about Leah's recent piece in Plough titled Let the Body Testify: Whose Bodies Matter? We discuss the way vulnerable bodies like the unborn, women, people of color, and people with medical conditions are neglected (and required to carry the burden of translating pain) and how community, the offering of help, and the acceptance of help can be an answer to navigating the world. Are we ashamed to ask for help in crises or even the "normal" difficult season like pregnancy and post-partum? Are we dismissive of others' struggles because we've accepted an extreme individualist worldview that forgets that we belong to each other?
Lots to unpack in this one so grab a glass of iced tea (it's hot out there!) and enjoy the beautiful conversation!
Sponsor: Rooted for Good
Rooted for Good handmakes amazing premium all natural skin care products at affordable prices! Haley and Christy have both tried out the wonderful products and loved them.
From Coffee Exfoliators & Sugar Scrubs to foaming Face Wash, Beard Oil, luxurious Bath Salts, Premium Therapeutic Grade Essential Oils and everything in between, make Rooted for Good your source for all natural healthy living.
And more than offering premium all natural products and Therapeutic Grade Essential Oils, Rooted for Good is uplifting the poor around the world…. That is because every time you buy a Rooted for Good product, 10% of your purchase goes to help someone in need! How amazing is that?
Please use the Carrots10 promo code to enjoy 10% off of your purchases at RootedForGood.com. 
And thank you to our mid-roll sponsor, Ignatius Press!
Discover your new favorite novel by following Ignatius Press on social media for a Month of Novels! During the month of June they will have giveaways, author interviews, and staff recommendations, and all novels will be 25% off at Ignatius.com. Authors include Eleanor Bourg Nicholson, Michael O'Brien, mystery writer Fiorella de Maria, Louis de Wohl, and many more! For the month of June, enjoy FREE SHIPPING on orders over $25 with the code CARROTS (some restrictions apply; shipping credit up to $50 on Media Mail or Ground shipping, US addresses only) at Ignatius Press.
Connect with Leah:
* Web site* Substack: Other Feminisms* <a href="https://twitter.