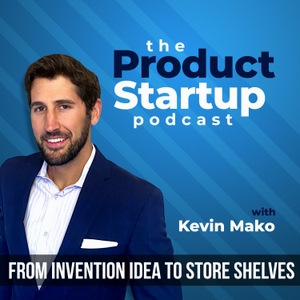 Dan Rennecker and Justin Peart are two dads who have a passion for well-designed products. They both have young children at home and love spending time with their families. With their backgrounds in product design and development, they decided to take a chance and founded Sixty LLC with the purpose of designing and manufacturing their own products. Milton was their first product to market:
In this episode, we learn about
* Dan's and Justin's prior experience and why they created Milton [0:40]
* Telling a story with your product to increase engagement with consumers [2:45]
* Creating the early prototypes of Milton  [8:38]
* Testing the prototypes with kids and for toy safety regulations [14:52]
* Finding a manufacturer in the USA through references and searching online [18:42]
* Marketing Milton, and creating the companion book that's engaging for parents too [25:08]
* Balancing cost in packaging design [29:07]
* Determining their initial order size [31:13]
* The timeline to bring their product to market [33:55]
* Intellectual property protection (provisional patent application and utility patent) [35:39]
* Dan and Justin believe in helping others, especially children and donate $1 for every Milton made to Feed My Starving Children to help end childhood hunger.
Links and resources mentioned in this episode
* Website: mealswithmilton.com
* Social Media
* Twitter: @mealswithmilton
* Facebook: facebook.com/mealswithmilton
* Instagram: @mealswithmilton