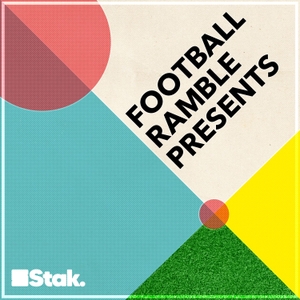 Football Ramble Presents
By Stak
What's Football Ramble Presents about?
The Football Ramble are proud to bring you On The Continent, a comprehensive look at the biggest headlines from European football every Wednesday.
Co-hosts Marcus Speller and Luke Moore are joined by punditry heavyweights James Horncastle and Andy Brassell every week to dissect the big stories from the continent with more than a little knowledge and humour.
Expect chat from all the big European leagues, including La Liga, Serie A, Bundesliga and Ligue Un, as well as a few tales from off the beaten track as the UK's biggest independent football show combines with football's two best European pundits to divulge exactly what's happening On The Continent.