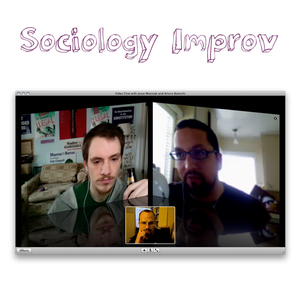 [1]Topics include the sociology of weather in an M Word state, the Super Bowl, stadiums, and guilt over the state of professional sports. Chris tries to get into a screaming match about Occupy Oakland, but Jesse just politely disagrees. Jesse also reveals how many tracks of hardcore punk you can get through in 24 hours.
Recommendations:
Extreme Metal by Keith Kahn-Harris [2]
Heavy Metal by Deena Weinstein [3]
Metal: A Headbangers Journey [4]
24 Hours of Hardcore Punk [5]
Planet Money on The Future of American Manufacturing [6]
Download Improv #33 [7].
[1] https://thesocietypages.org/improv/files/2012/02/album-art-ep33.jpg
[2] http://www.amazon.com/Extreme-Metal-Music-Culture-Edge/dp/1845203992
[3] http://www.amazon.com/Heavy-Metal-Music-Culture-Revised/dp/0306809702
[4] http://en.wikipedia.org/wiki/Metal:_A_Headbanger's_Journey
[5] http://americanhardcorebook.com/punk24
[6] http://www.npr.org/2012/02/02/146297224/the-future-of-americas-manufacturing-jobs
[7] http://files.thesocietypages.org/downloads/socimprov33.mp3