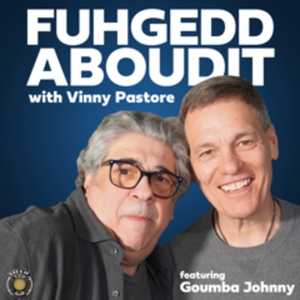 Vinny and Johnny are back for another episode. FIRST! Be sure to subscribe to this show!! Did you notice that Vinny got a new youthful haircut? He's getting ready to go out on the road again, so be sure to check him out and the Gangster Squad. We find out that Vinny doesn't really love Bob Dylan! The boys today are joined by Marilu Henner, actress, producer, radio host, podcaster, and author.
You know her best on her time on Taxi! Marilu tells us about her last year and how she spent it in Vancouver. Most don't remember this but Marilu and Vinny have already met on the set of The Apprentice. Vinny was actually a rat, imagine that!? Marilu remembers everything, she is proud of her highly superior autobiographical memory. Marilu tells us about starring in Blood Brothers, dating John Travolta & Tony Danza, and her time on the show Taxi. She tells the boys how she ended up in the role Taxi and how she learned from Danny Devito and Judd Hirsch. The guys inquire about syndication royalties and about a Taxi reunion show! Vinny talks about the time Tony Danza helped him audition for Bullets Over on Broadway.
They get into it a bit more and Marilu tells us about when she met her ex husband during a screen test for Hammett Frederick and Apocalypse Now. She is still friends with her ex and tells the boys about how that came to be! Marilu also tells the boys about what it was like working with Andy Kaufman, Tony Clifton stories, and dubbing foreign films for Netflix. The three talk about much more that you CANNOT miss! It is a great time!!