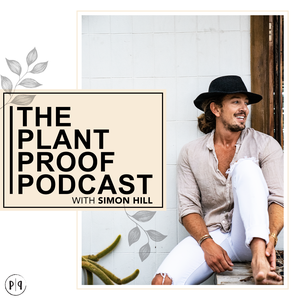 In Episode 59 I sat down with Dr Renae Thomas, MD who is is a Physician working in Loma Linda California, one of the Blue Zone populations that display incredible longevity and high quality of life. This is a really important podcast - sometimes in nutritional science we can become too reductionist and zoom in on potential mechanisms without appreciating the complexities of human-beings. Observational data from people displaying longevity, happiness and a high quality of life serve as a reminder that sometimes we need to Zoom Out and look to those who are living proof of what it means to be healthy.
If you want to hear from an actual expert (a qualified Medical Doctor) talk about longevity and how to eat to avoid disease then you will love this episode.
IN THIS EPISODE WE DISCUSS:
• Where Renee grew up
• Her journey to Medical School
• Why she developed an interest in the role of food and medicine
• Why it's like working in Loma Linda, California
• What the Blue Zones are?
• Seventh Adventist's and the AHS studies - how vegans, vegetarians, pescatarians and omnivores compare in terms of health outcomes and mortality
• Typical clinical patient presentations in this population of Seventh Adventist's
• Contrasting populations nearby who have different lifestyles
• The type of diet that seventh adventists eat
• Renee's thoughts on the Ketogenic/High fat style diets and whether they are supported by science
• and much much more
RESOURCES:
Blue Zones website & books
Renae's website
AHS population studies:
Vegetarian diets in the Adventist Health Study 2: a review of initial published findings
Vegetarian Dietary Patterns and Mortality in Adventist Health Study 2
Beyond meatless, the health effects of vegan diets: findings from the Adventist cohorts.
Vegetarian diets and incidence of diabetes in the Adventist Health Study-2
If you enjoyed the episode and have a spare 1-2 minutes please leave a review on iTunes so the Plant Proof podcast ranks higher and becomes more discoverable for other listeners. And if you have any friends that you think will benefit from listening to this episode or any of the other Plant Proof episodes please share the link - together we can make this world a healthier place.
Currently, the Plant Proof podcast can be listened to on iTunes, Google Podcasts (note: use the google podcast app not google play), Spotify, Stitcher, Soundcloud or on the Plantproof.com directly. If you listen on iTunes be sure to hit 'subscribe'or 'follow' on Spotify so you are instantly notified when I release new episodes each week.
Hope you enjoy the episode friends.
Simon Hill
Creator of Plantproof.com - your FREE resource for plant based nutrition information