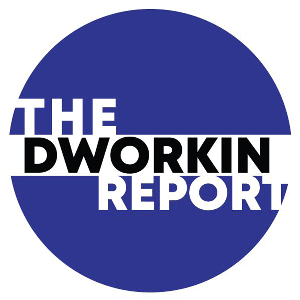 Former Obama speechwriter's new book is a roadmap for rebuilding our democracy
06.17.2020 - By The Dworkin Report
Scott speaks with President Barack Obama's former speechwriter David Litt. He's the author of a new book that just hit bookshelves today entitled "Democracy in One Book or Less: How It Works, Why It Doesn't, and Why Fixing It Is Easier Than You Think."  After starting work at the White House while 24-years-old, they gave David the privilege of authoring four of President Obama's White House Correspondents dinner speeches, including the famous "drop the mic" speech that launched a thousand memes. After leaving public service, Litt went to Funny or Die! who made him their D.C. office's head producer while he published his first book, "Thanks Obama: My Hopey Changey White House Years."
Our wide-ranging interview includes inside details of David's new book and behind the scenes stories about his time with President Obama. It's a poignant picture of what an American president needs to do and what's missing from the White House today, in addition to a manual for how we can fix our democracy. 
Buy our book about the 2020 Democratic presidential nominee, Joe Biden here.
Read the entire transcript here.