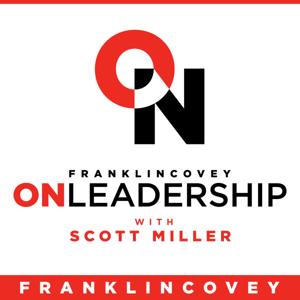 FranklinCovey On Leadership with Scott Miller
By FranklinCovey
What's FranklinCovey On Leadership with Scott Miller about?
Listen to On Leadership With Scott Miller as he interviews Academy Award–winning actors, Olympians, four-star generals, Pulitzer Prize–winning journalists, entrepreneurs, billionaire investors, bestselling authors, survivors of trauma and abuse, and more.

To learn more and take your leadership skills to the next level, visit www.FranklinCovey.com

Don't forget to leave us a review so we can reach more people with timeless leadership and life principles!