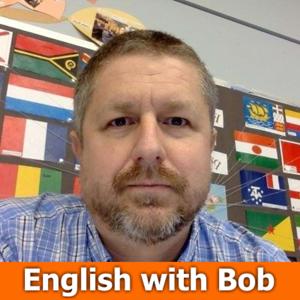 The world can be a dangerous place. In this English lesson we'll learn about the things humans have done to make the world safer.  Safety is important in everyday life, and we've taken steps to make sure humans are safe in many situations. This free English class will help you learn many of the English words and phrases that we use when talking about safety.
You'll learn words and phrases like: seatbelt, airbag, helmet, safety net, guardrail, lifeguard, first aid kit, and more!
I hope you enjoy this English lesson about safety!
Note: This is the audio portion of a Youtube English lesson which you can watch right here: https://www.youtube.com/watch?v=GGW4GaTUlKU  or find by searching Youtube for, "Bob the Canadian Safety"Support the show (https://www.patreon.com/bobthecanadian)