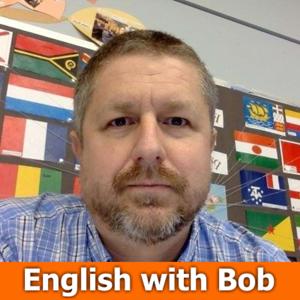 Welcome to this English lesson where you will learn some English words phrases to talk about the things in life that cause stress. Sometimes life is stressful. There are so many things in life that are simply difficult, worrisome, and hard on you. In this lesson I will help you learn how to talk about those things in English.
In this English lesson I'll talk about stressful situations at work, at school, and at home. In this free English class you'll learn English words and phrases like running late, losing something, public speaking, moving, taking a test, and more!
I hope you enjoy this English class about stressful things, and I hope it doesn't cause you any stress as you continue to learn English.
Have a great day!
Note: This is the audio portion of a Youtube English lesson which you can watch right here: https://www.youtube.com/watch?v=BTh66aOuFcs or find by searching Youtube for, "Bob the Canadian Stressful Things"
Support the show (https://www.patreon.com/bobthecanadian)