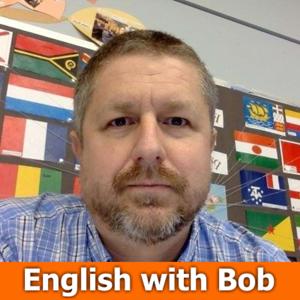 Welcome to this English lesson about Christmas. It is the Christmas season, and for me, as this video comes out it is Christmas day! I had just enough time to squeeze an English lesson in yesterday morning so I thought the topic should be Christmas! This video is a shorter version of that English lesson. The viewer questions have been removed, and it is now a pure lesson about Christmas.
So why not join me for about 30 minutes and learn some English words and phrases that we use during the holiday season. You'll learn words and phrases like: Christmas movie, Christmas special, ugly Christmas sweater, caroling, Christmas bonus, Christmas eve, stocking stuffer, and more!
I hope you enjoy this English lesson about Christmas!
Note: This is the audio portion of a Youtube English lesson which you can watch right here: https://www.youtube.com/watch?v=Jw-7Ux4le5o or find by searching Youtube for, "Bob the Canadian Christmas"
Support the show (https://www.patreon.com/bobthecanadian)