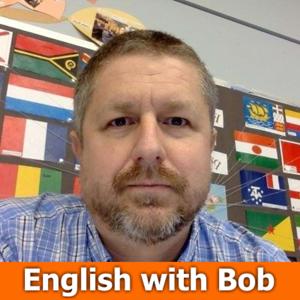 In this English lesson I'll help you learn words and phrases to talk about confusing things. The world is normally a nice, easy to understand place. Sometimes though you need to talk about a confusing situation. This free English class will help you do just that.
Maybe you're trying to figure out how to get somewhere. Maybe you're making something new and you're trying to understand the recipe. There are so many times we run into things that are confusing. Hopefully it isn't this English lesson!
In this lesson you'll learn words and phrases like: directions, instructions, the opposite sex, packaging, taxes, sports rules, recycling, and more!
I hope you enjoy this English lesson about confusing things!
Note: This is the audio portion of a Youtube English lesson which you can watch right here: https://youtu.be/KdrwHgKzPwg or find by searching Youtube for, "Bob the Canadian Confusing"Support the show