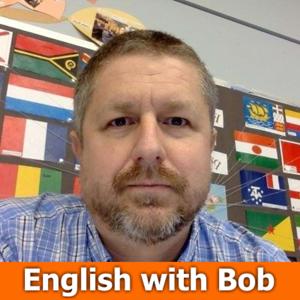 Welcome to this free English class where I'll help you learn how to describe food. Food is all around us and we need to eat every day. I'm sure you know the names for most foods in English, but maybe you don't know how to talk about those foods when you have an English conversation.
In this English lesson I'll help you learn the words and phrases you'll need to describe the food around you. In this free English class you'll learn words and phrases like, bland, overcooked, burnt, crunchy, just like mom used to make, and more!
Remember this will seem like a simple vocabulary lesson, but it is important to listen to the words and phrases I use as I talk about each word. You'll be able to pick up many common English expressions while you watch!
I hope you enjoy this English lesson about describing food!
Note: This is the audio portion of a Youtube English lesson which you can watch right here: https://www.youtube.com/watch?v=g6HDDuKjjNM or find by searching Youtube for, "Bob the Canadian Describing Food"
Support the show