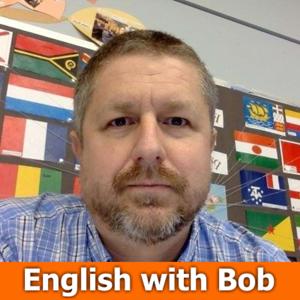 In this English lesson about describing things I'm going to focus on verbs. I'll help you learn English verbs and phrases that you can use to talk about the things around us.
As we all know, the world is full of things! If you are learning English you'll want to learn words and phrases in order to talk about them.  In this free English class I will help you learn over 40 verbs that we use to describe many everyday items in English.
At first glance, this will seem to be a simple English vocabulary lesson, but it will be a lot more advanced than that.  If you listen carefully you'll hear me use many English phrases and give lots of example sentences that you can use to describe the things around you when you have your next English conversation.
I'll help you learn words like to flap, to collapse, to glow, to gleam, to leak, and more! By the end of the lesson you'll have learned over 40 new English verbs and how to use them!
I hope you enjoy this lesson on verbs we use to talk about things in English!
Note: This is the audio portion of a Youtube English lesson which you can watch right here: https://www.youtube.com/watch?v=RX-SmO3fG9k or find by searching Youtube for, "Bob the Canadian Describing Things Part 3"
Support the show (https://www.patreon.com/bobthecanadian)