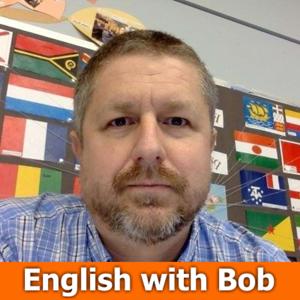 In this English lesson you'll learn all about hair. Humans have hair. We get our hair cut. We wash our hair. We dye our hair. It's something that makes us unique and so in this English lesson I'll help you learn to talk about hair. We'll go over more than just the basic vocabulary. This will be an extensive lesson about hair and I'm sure you'll learn things you did not know before!
In this free English class you'll learn words and phrases like: beard, moustache, ponytail, goatee, to get a haircut, shampoo, conditioner, curling iron, and more!
I hope you enjoy this English lesson about hair!
Note: This is the audio portion of a Youtube English lesson which you can watch right here: https://www.youtube.com/watch?v=EzFtsYC4pPg or find by searching Youtube for, "Bob the Canadian Hair"Support the show