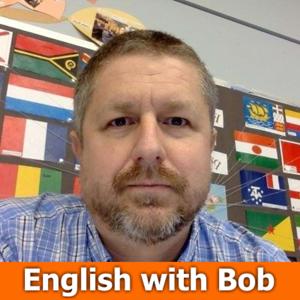 Sometimes when you learn one English word, there is another word you should just learn right away as well. Some words just naturally go together. In this free English class I will help you learn some of these word pairs and the verbs that go along with them. After this English lesson you'll be able to use all of these words easily in your next conversation.
In this free English class you'll learn word pairs like: hammer and nails, coffee and a donut, screwdriver and screws, stapler and staples, problem and solution and many more!
I hope you enjoy this English lesson about word pairs! Have a great day!
Note: This is the audio portion of a Youtube English lesson which you can watch right here: https://www.youtube.com/watch?v=IivN4utBQb0 or find by searching Youtube for, "Bob the Canadian Things That Go Together"Support the show