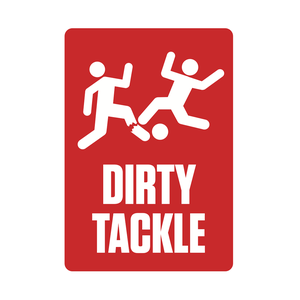 Leo Messi can't eat junk food anymore, but we can still dish out dirty tackles for Puma's boring new kits, journalists who compare Mo Salah to Messi (including Ryan), and the USA's amnesiac World Cup bid. We also discuss risky Salah goal promotions, Neymar's fun times in Brazil, and Jose Mourinho's ultimate cheerleader.
To hear our bonus "Extra Time" segment, contribute and join the ET Gang at patreon.com/dirtytackle! This week's topics: Phil Scolari talking up Cristiano Ronaldo to China possibilities, Gio Dos Santos getting voted most overrated in MLS, and who deserves that title in the Premier League. Contact us at DirtyTackle@gmail.com with your Dirty Tackles of the Week and Life Ref queries, and find us on Twitter @DirtyTackle, @BrooksDT, @RyanJayBailey, @TheoMessiDT, on Instagram @DirtyTackle, and at Facebook.com/DirtyTackle.
Join our Togga fantasy Premier League Perfect XI group! Compete against Brooks, Theo, Ryan, and Producer Bobo! tog.ga/dirtytackle.