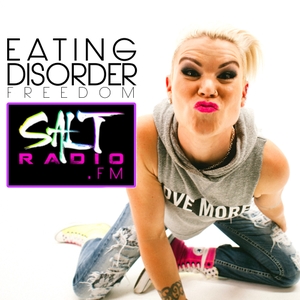 When Angelica came to SALT ED FREEDOM, she hated her body, obsessed over "good vs bad" food, and was consumed by the internal chatter about what others thought of her.
Her pendulum swung wildly between restricting and bingeing, overexercising and laxatives. Her whole life revolved around what she ate and what she looked like. Even though she was a singer, songwriter, AND guitar player – ED took precedence over everything in her life. She loved it more than she loved her music, her God, and herself - by far.
After nutrition counseling, countless therapy sessions and support groups – she was still spinning. She had convinced herself that her eating disorder wasn't that bad, despite several blackouts, close calls and trips to the ER.
Standing in complete FREEDOM from her eating disorder, Angelica has said GOODBYE to perfectionism, depression, anxiety, toxic inner voices and the food rituals that held her hostage for so many years. She LOVES her body and no longer carries the dichotomy of good vs. bad food.
She's having a BLAST running road races and going out with friends – and she has even released her very first EP on iTunes!
Today, Angelica lives fearlessly. Sharing who she really is with the world, living out her artistic passions + spreading the truth about the love of Jesus. She trusts that God loves her and is always with her – Angelica's new life of FREEDOM is a gift to them both.