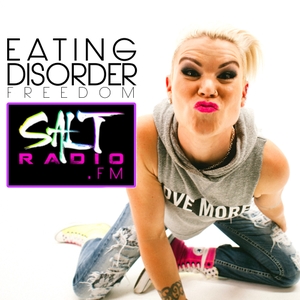 When Jenny enrolled in SALT ED FREEDOM, she was in the midst of a 30 year battle with her life-sucking eating disorder. She was consumed with fear, body hatred, toxic food rituals, disempowering lies that she had accepted as her truth, and a life inside of which she was the victim.
She has transformed ALL of that - and she did it on her OWN TERMS. She was given the tools, love, support, and coaching that she needed in order to be heard + seen as who she REALLY is - a rebel who now stands in 100% UNSHAKEABLE FREEDOM.
Today, Jenny lives life unapologetically, on purpose and on her own terms. She loves her body, enjoys her food, and stays fulfilled by taking consistent + empowered actions to create a life she loves!
She knows exactly who she is and what she stands for - and has ZERO desire to search for anyone's approval but her own.
Jenny is a powerful example of what can be accomplished when you have FUN, take ACTION, + are COMMITTED to a life of FREEDOM.