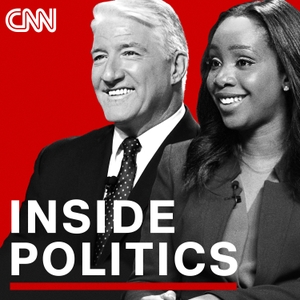 Friday, October 11, 2019: Former Ukraine Ambassador Blames Trump & Giuliani for Her Removal
10.11.2019 - By Inside Politics
A key player in the house Democrats' impeachment inquiry is talking to members of Congress right now after the Trump White House lets her show up to testify. She says Rudy Giuliani led a concerted effort to get rid of her.
Plus, investigators are now looking into Giuliani's business ties to two Ukrainian associates indicted by the Feds.
And the President goes on a campaign rally spree in the face of the impeachment inquiry.
On today's Panel: Julie Pace with the Associated Press, Jackie Kucinich with The Daily Beast, Bloomberg's Sahil Kapur, Lisa Lerer with The New York Times, and Former Federal Prosecutor Michael Zeldin
Also on the program: CNN's Manu Raju and Ryan Browne
See omnystudio.com/policies/listener for privacy information.