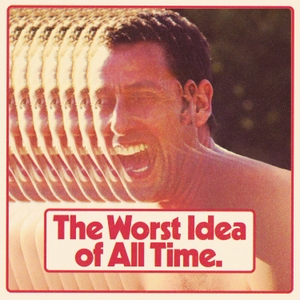 It is past midnight and Guy and Tim are hanging on by a thread. The boiz are split between Auckland, (where Tim has a full house with a new puppy and a baby visiting and you better believe he's cooking big dinners at 2pm) and Arrowtown (where Guy is with his dad, reciting vegetables to Guy's mum to figure out what to cook for dinner). Ethan from Bangkok nails the tone of the project, we've got huge The Male Gayz fandom and a big fan of the boys who listens while commuting on their push bike. Louisiana Tim is a scary look-a-likey observed by Brandon and Jack Hall is writing from August 18 2020 and asking for Monty Senior to get on the pod. Guy, however doesn't want to watch porn with his dad.
HIT UP OUR PATREON: (patreon.com/TWIOAT)
JOIN US ON FACEBOOK: (facebook.com/WorstIdeaOfAllTime)
VISIT THE LITTLE EMPIRE PODCAST NETWORK: (littleempirepodcasts.com)
MUSIC CREDIT: Tender Moonlight (facebook.com/TenderMoonlight)
ART CREDIT: Tomas Cottle (sick-days.com)
 See acast.com/privacy for privacy and opt-out information.