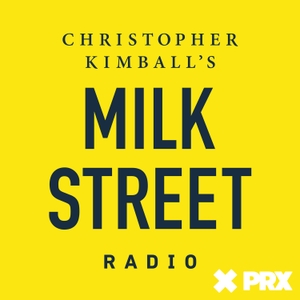 We chat with chef and TV host Marcus Samuelsson about his childhood in Ethiopia, his adoption by Swedish parents and the rich complexity of the Black experience in America, from cooking to culture. Plus, Joe Berkowitz reveals secrets from the little-known world of cheesemaking; Bianca Bosker gives us a history lesson on the humble fork; and we make hearty Soupe au Pistou. 
Get the recipe for Soupe au Pistou: https://www.177milkstreet.com/recipes/soupe-au-pisto
This week's sponsors:
Discover the Sleep Number 360 smart bed for proven quality sleep. During the Veterans Day Sale, save $1,000 on a special edition smart bed, now $1,799. Plus, exclusive offers for military members! For a limited time, only at Sleep Number stores or sleepnumber.com/MILK
Go to kingarthurbaking.com/milkstreet to get 10% off King Arthur's line of products.
 See acast.com/privacy for privacy and opt-out information.