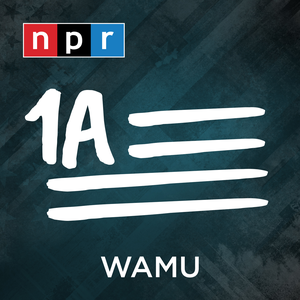 From Rapping, To Writing, To Podcasting, Dessa's Resume Is Getting Longer
06.23.2021 - By 1A
While the pandemic meant a major touring hiatus for a lot of musical artists, writer, rapper, and singer Dessa kept creating content.
She hosts a new BBC podcast called Deeply Human and has a radio drama in the works.
In January, she announced a single series called "Ides," where she releases a new song on the 15th of every month. There's even one called "Terry Gross."
We talk with Dessa about keeping busy during the last year.
Want to support 1A? Give to your local public radio station and subscribe to this podcast. Have questions? Find us on Twitter @1A.