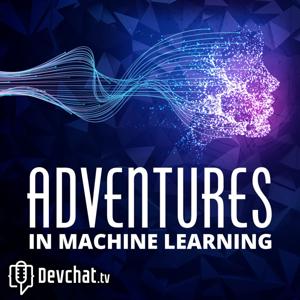 Alexey Grigorev joins the Adventure to discuss how software engineers can begin making the transition from Software Engineer to Data Scientist in their career.
Ben Wilson also gets asked about this frequently and chimes in with his experience.
Panel
Charles Max Wood
Ben Wilson
Francois Bertrand
Guest
Alexey Grigorev
Sponsors
Dev Influencers Accelerator
Links
From Software Engineering to Machine Learning
Machine Learning Zoomcamp
Datatalks.Club
LinkedIn: Alexey Grigorev 
Twitter: Alexey Grigorev ( @Al_Grigor )
Picks
Alexey- Running from Complexity
Ben- Machine Learning Bookcamp
Charles- Devchat.tv/levelup
Francois- Cozy Fall Coffee Shop Ambience - YouTube
Contact Ben:
Databricks
GitHub | BenWilson2/ML-Engineering
GitHub | databrickslabs/automl-toolkit
LinkedIn: Benjamin Wilson
Contact Charles:
Devchat.tv
DevChat.tv | Facebook
Twitter: DevChat.tv ( @devchattv )
Contact Francois:
Francois Bertrand
GitHub | fbdesignpro/sweetviz
Special Guest: Alexey Grigorev.
Advertising Inquiries: https://redcircle.com/brands
Privacy & Opt-Out: https://redcircle.com/privacy