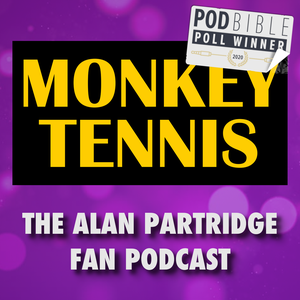 Biscuit hacking, secret paintings and parking disputes all feature this week as we venture into Lynn's house and enjoy Alan's AMA. Plus: The future of Bond, Pegg on Cruise action, and we play 'Realenham or Fakenham: Part 2'.
CONTACT THE POD: twitter.com/ThePartridgePod • facebook.com/ThePartridgePod • instagram.com/MonkeyTennisPod • [email protected] • MT Hotline: 07923 600 017
Liked what you heard? Don't forget to SUBSCRIBE so you don't miss an episode, and please RATE & REVIEW us on Apple Podcasts. 
You can support the podcast by donating us the price of a coffee here: ko-fi.com/monkeytennis - back of the net!
 See acast.com/privacy for privacy and opt-out information.