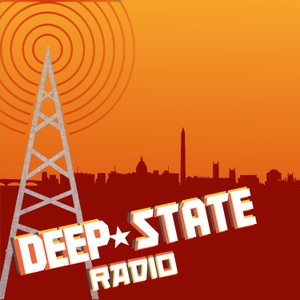 From the 25th Amendment to a Trip to the Hague: What to Do About Trump?
10.09.2020 - By Deep State Radio
The increasingly erratic president was pretty erratic to begin with. Which has made the past week all the more unnerving. Throw in revelations about the unusual layers of secrecy and the cover ups surrounding the president's health and new revelations about one of the most disturbing policies of the Trump Era, the decision to tear families apart at the border and prosecute tiny children and this has been one of the disturbing weeks of the most disturbing presidency in US history. We discuss with Michael Schmidt of the New York Times, Dr. Kavita Patel, a former senior White House staffer, and Ryan Goodman, co-editor of "Just Security" and professor of law at NYU. Don't miss it. Support this show http://supporter.acast.com/deepstateradio. See acast.com/privacy for privacy and opt-out information.