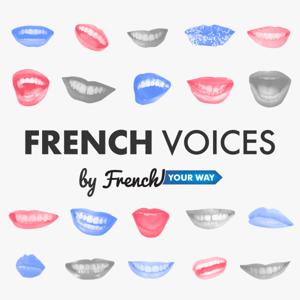 This podcast hasn't stopped but I'm on maternity leave and will be coming back in August with new exciting interviews to help boost your French listening skills!
Until then, discover or rediscover the former episodes. I also invite you to listen to my other podcast, French Your Way Podcast, to brush up your grammar and expand your vocabulary (episodes are released weekly).
As usual, if you know a native speaker who would make a great guest on French Voices, someone who talks easily and is passionate about a particular topic, please get in touch with me: [email protected]
Happy listening and thank you for your support! Rendez-vous en août!
Subscribe to the podcast on iTunes and never miss a new episode!