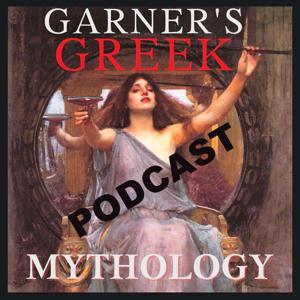 ... You've heard of Zeus, Apollo and Aphrodite. In  episode 3 we explore the Greek creation story and learn of a divinity who has made the world and has the power to kill gods at her whim.
Narrated by mythologist and best-selling author, Patrick Garner,  Garner's Greek Mythology is unlike any other Greek history series. The series views these divine beings as if they were anything but mythical...
In this episode we travel waaay back in time, in fact four to five billion years. We meet the being who began time itself, who birthed our world and created the conditions that created life as we now know it.
If you love these podcasts, you'll also enjoy new stories about the gods in Garner's novel Homo Divinitas, now available as an audio book on Amazon.com and Audible.com.
(Musical score includes selections from Fesliyan Studios.)Support the show (https://www.patreon.com/garnersgreekmythology)