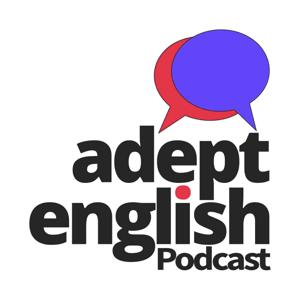 Today our lesson is an everyday English conversation to help improve your English listening comprehension and vocabulary skills. We talk about London and the UK,  so you will also learn about some British culture along the way. This is  a more interesting way to learn English without even noticing!
Improve Your Confidence In English Conversations Working With Me As Your English-Speaking Conversation Partner
✔Lesson transcript: https://adeptenglish.com/lessons/conversations-in-english-chatting/
Improve  your English listening skills through everyday conversations. You can  do it! Learning a new language is challenging, but it's also hugely  rewarding and fun. And if you want to learn to speak English  conversationally and confidently, you're in the right place.
We know that the best way to learn English is to immerse yourself in the language. In this podcast episode,  we talk about everyday things just as though you were talking to a  friend in your own language. The idea is to learn as you listen.
Traditional  English lessons can be really boring. The trick is making each lesson  interesting enough for you to want to listen to it many times. So I take  a different approach to teaching English. My lessons will keep you interested and your comprehension levels will go way up.
You can learn more about the Adept English language learning approach by subscribing to our free English language course here. Listening to this course will help you get the best out of our podcasts. It's FREE and available right now, so try it.
Learn more about our courses here: https://adeptenglish.com/language-courses/
Adept English is here to help with FREE English lessons and language  courses that are unique, modern and deliver results. You can learn to  speak English quickly using our specialised brain training. We get  straight to the point of how you should learn to speak English. We teach  you in a fun and simple way that delivers results. If you want to learn  to speak English, our approach to learning through listening will improve your English fluency.